Friday, June 1, 2018 - 5:00pm to 9:00pm
Location: Meadowlark Hills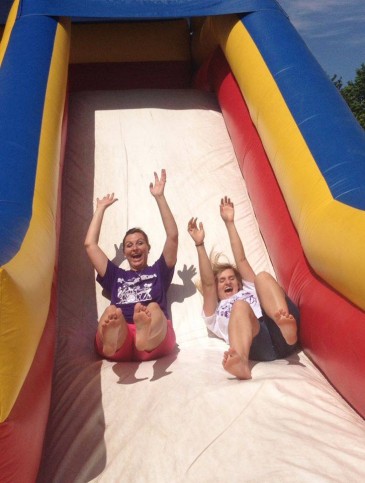 Join your friends and family at 5 p.m. on June 1,  for Summerfest, the annual block party at Meadowlark Hills.
Our Summerfest celebration will take place on the south side of the building along Meadowlark Road and on Prairie Star patio. The road will be blocked from the fork off the south drive to the village entrance. The cookout will begin at 5 p.m. and will include hamburgers, hot dogs, beans, pasta salad, chips, watermelon and cookies. The evening will also feature live music by Kitty Hawk Krash starting at 6 p.m. in addition to a sno-kone stand, beer garden and inflatable activities for the kids. 
Meadowlark Road, between the Valley and the main entrance to the building, will be blocked off all day Friday, June 1. If you have guests visiting, please make sure they are not parked in the visitor parking at 7 a.m. on Friday. The rented items for the party will be delivered and set up during the morning hours. Thank you for your cooperation. 
The Pub will not be open the day of Summerfest and Prairie Star Restaurant will close at 2 p.m.
If you have questions regarding Summerfest, please contact Jayme Minton at (785) 323-3835
---