Meadowlark Wellness Olympiad - Germany takes the Gold!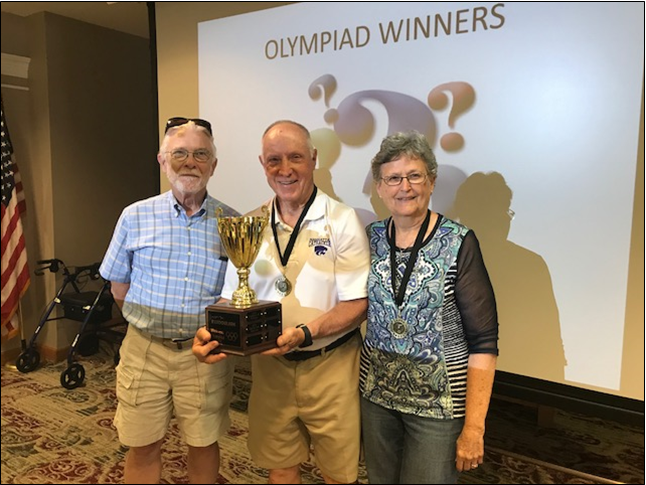 The 2018 Meadowlark Wellness Olympiad has come to a close! It was a fun six weeks and the participants spent many hours being active. Totaling up the physical activity from all of our participants, they completed roughly 887 hours during the Olympiad. Great job and keep moving!
   The competition was tight until the very end and came down to the final challenge at the post party. Team Germany (Cam Beatty, Don and Bea Rasmussen) were able to pull out the narrow victory, keeping their winning streak alive. Cam, Don and Bea have now won the Olympiad for three straight years!
   I would like to thank all of the participants, our committee who helped me organize this event and the volunteers that assisted along the way. Please feel free to contact me with any comments or suggestions that you may have for future events. 
---