Steady As You Go: Fall Prevention Seminar planned for Sept. 22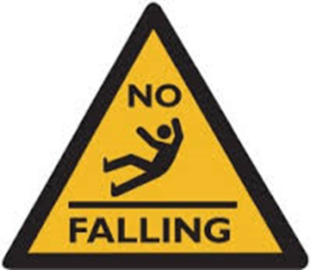 Leaves are supposed to fall. People aren't! Falling is NOT a normal part of aging.
   In conjunction with the National Council on Aging's 10th annual Falls Prevention Awareness Day, fittingly set for the first day of fall, Meadowlark is offering the first of several free seminars designed to reduce your risk of falling.
   Mark your calendars for 2:30 p.m. Friday, Sept. 22, in the Community Room. Jason Fox, regional director of Summit Care, a therapy services company, and Jeff Heidbreder, Meadowlark's Fitness Services Leader, are pairing up to keep you on your feet. All are welcome, refreshments will be available, and registration is not necessary.
   Seminar topics include fall risks, home safety, prevention techniques, fear of falling, reacting after a fall and more. Jason plans to demonstrate a balance assessment using one of the therapy team's Biodex machines. Seminar attendees may register for a free assessment to be offered at a later date.
   In addition, Jeff will describe a seven-week course which has been proven to reduce falls and improve confidence in older people. The course, called Stepping On, incorporates a practical set of exercises that were specifically designed to improve strength and balance and delivers expert presentations on a variety of relevant falls-related topics including vision, home hazards, medicines, bone health and footwear. Jeff recently was trained and certified to teach this course. Attendees meeting certain criteria may register for the course at the seminar; Stepping On is expected to start in October.
     This and future seminars, as well as Stepping On, are part of a comprehensive Falls Prevention Program. The program is funded with a grant from the Greater Manhattan Community Foundation.
---